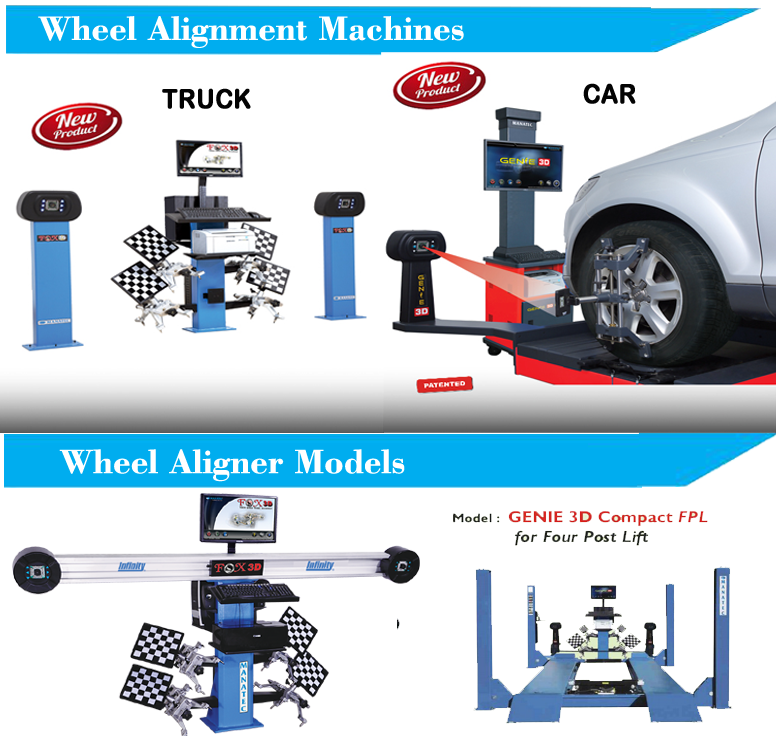 Wheel Alignment Machine
Unique Align+ software.
Microsoft Windows7 compatibility Alignment program.
Compatible with Alignment Pit.
Simultaneous Front and Rear wheel alignment (4×4).
Setback / Thrust angle compensation.
Unlimited memory for vehicle specifications.
Power failure data protection.
Animated pictorial display of angles during alignment.
Two Color Bar display for adjustment of all angles.
Quick Wheel Alignment program by user defined.
Rear Setback & Track width difference.
Data Manager Software for storing alignment results.
3-D Pictorial & Two color text printout.
Lift level compensation.
Multi-lingual program & voice prompt.